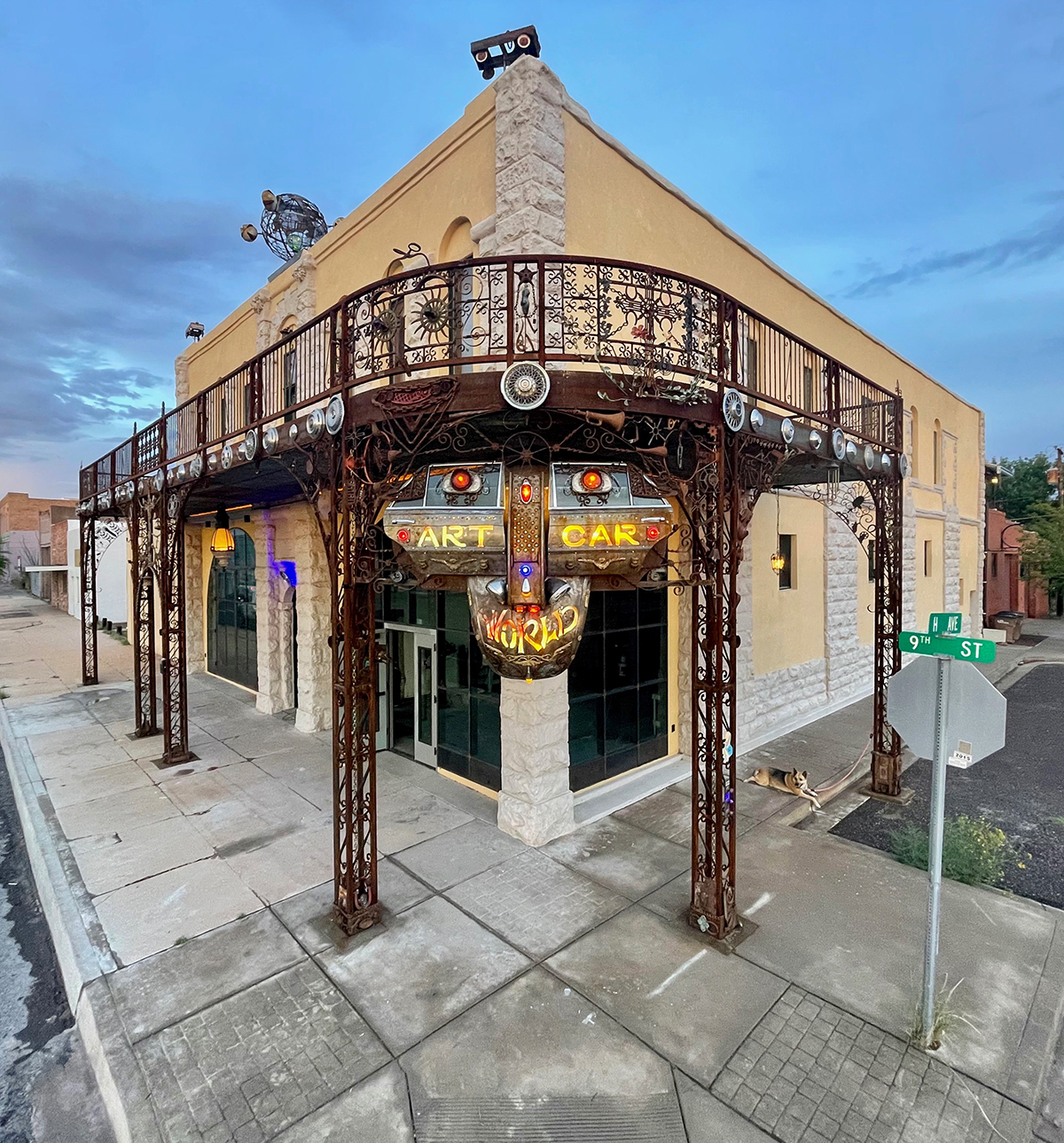 Welcome To Art Car World
A museum dedicated entirely to the celebration and preservation of this popular mobile art form, Art Car World is located at 401 E. 9th St. in historic Douglas Arizona, minutes from the Mexican border. Currently under construction, Art Car World will feature a permanent collection of 42 popular Art Cars (See Complete List), with more on rotating exhibition. The museum will be bilingual and international festivities are in the works! Art Car World will produce special Art Car events throughout the year, culminating in the magnificent ArtCar Fest ®. Open by appointment ONLY.
FREE EV CHARGING AVAILABLE 24-7 (on H Ave)
Tesla cable provided, other EV vehicles may be charged using adapter (not provided) on back side of charging station.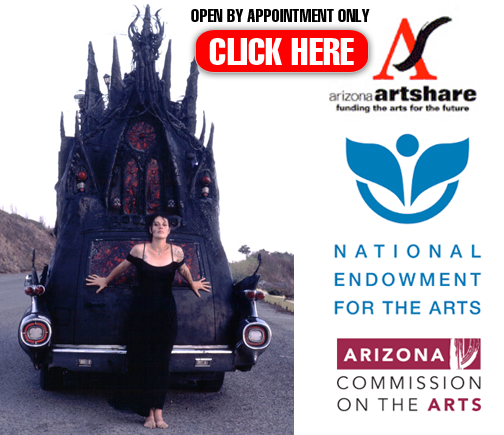 Make Art Car World
Become a part of Art Car World and help make it happen. All donors will be listed on the web site via the Heroes page or may remain anonymous by request.Donors also will be listed in the future. All donations are tax deductible as Art Car World is a 501(c)(3)
non-profit organization. The necessary written substantiation (receipt of donation) will be returned for all charitable donations of over $250.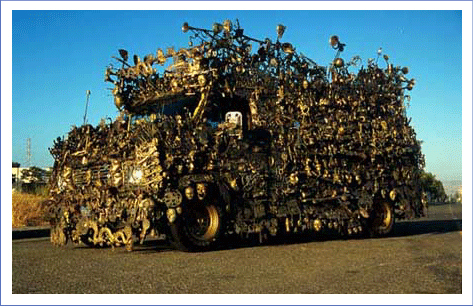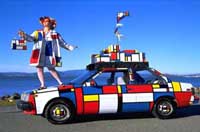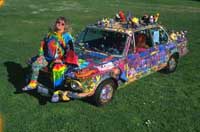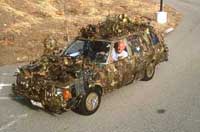 Building A Museum
The non-profit museum will be built in several phases over the next three years, and will open its doors to the public in the fall of 2023. The Art Cars shown here are currently at Art Car World and will be available for viewing by the public by personal appointment only.